MSW SPECIALS
The MSW specials enable very special rollable fabric solutions. We equip the MSW specials with our unique spring system, the fabric will be kept under continuous tension. An ideal solution for darkening the window area from street lights and intruding heat:
Is available in many different sizes and shapes
For inner – and outer installation
Available in screen and darkening fabric
As well from left to right, as from right to left moving (for MSW 2000 series only)
From top to bottom and bottom up
Wind Class 3; Wind resistant up to 6 Beaufort
No visible cords, the cords are hidden in the guides through an integrated cordsystem (except for the 2000S MSW and MSW Dome)
Other forms may be possible, ask us about the possibilities
Types
MSW 2000                    Triangular shaped screens
MSW 3000                    Trapezoidal shaped screens
MSF 400                        Parallelogram or poygon shaped screens
MSW Round                  Rounded shaped screens
MSW Dome                   Arc-shaped screens
Cambridge Blinds
MSW Special screens can be delivered in (almost) every size and shapes. Blinds outside or shielding screens inside: using smart techniques, enabling unprecedented applications . MSW Special gives a vivid proof to its architecture.
MSW Special systems are characterized by a combination of the spring system with the motor, guides and the cord. Due to the special shapes (oblique sides), it is technically impossible to apply a zipper.
The spring system is standardized in the tube, in some versions where the end list has sufficient width (MSW 3000 series types, MSF 455 and MSW Round-2) can also be placed in the bottom list. The advantage of this is that the spring is well accessible and easier to maintain during maintenance.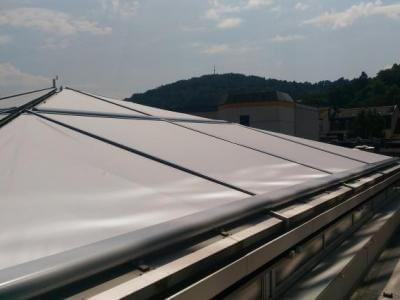 MSW 2000 SERIE
The MSW special screen series enables to offer an elegant and efficient solution to every glass façade in triangular shape.
The MSW 2000 can be delivered in various versions.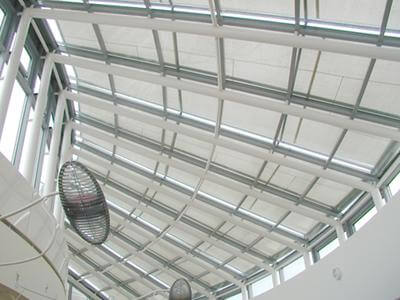 MSW 3000 SERIE
MSW 3000 series offers a trapezium shaped glass façades an optimal solution. This screen series can be accommodated with middle – and side guides.
The MSW 3000 can be delivered in various appearances.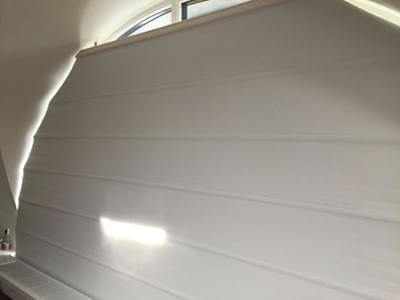 MSW ROUND
Dome shaped screen specifically meant for historical buildings.
The MSW Round is possible in many appearances and sizes. By the MSW spring system, this system is also applicable from beneath, whereby the cassette is placed in the recess. By using horizontal glassfiber strips the screen keeps it optimal shape.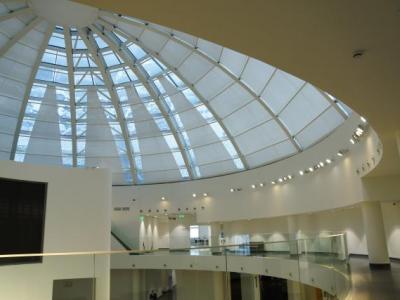 MSW DOME
MSW DOME is a curved triangular screen especially developed for large glass surfaces in order to regulate direct sunlight in atriums, shopping center and airports and to keep the heat outside.
This screen follows the curved shape of the dome, in such a way that the architectonic appearance of the building remains fully in tact.
Contact us for more information on our
Blind Solutions
Specialist shading solutions
Cambridge Blinds are an independent company with many years of experience. This means we can offer completely impartial advice based on an unbeatable depth of specialist knowledge and expertise at competitive rates.